Alchemy Architects ADUs
856 Raymond Ave, Suite G
Saint Paul, MN 55114
(651) 647-6650
Prefab Build Type:

Panelized, Modules or Kit of Parts

ADU Delivered As:

Panelized, Modules or Kit of Parts

ADUs Built:

> 100

ADU Availibiity:

U.S. & Canada
Base Price:

$188 - 277+/sf

Total Price:

$300 - 600/sf

Time (design to move in):

6-12 mos
Founded by Geoffrey Warner in 1992, Alchemy Architects is an architectural design firm focused on environmentally responsible, smaller residential home designs built using various prefab and modular techniques.
Alchemy's residential home and ADU designs are based on their weeHouse® building block concept. weeHouse® modules can be used alone for smaller, 300 – 850 square foot dwellings (Alchemy's 1x weeHouse®) or added together for larger layouts of various configurations (2x, 3x, or 4x weeHouse® designs). The weeHouse® series of homes is designed for primary homes, vacation homes, ADUs, or even multi-family projects.
The lightHouse series by Alchemy is specifically designed to be used as accessory dwelling units or ADUs. These homes are offered in a variety of standard sizes from S, M, L, XL, and 2X as follows:
S (14′ x 22′ 310 sq ft)

M (16′ x 24′ 380 sq ft)

L (16′ x 30′ 480 sq ft)

XL (16′ x 38′ 600 sq ft)

2X (24′ x 24′ 570 sq ft w/ tuck-under garage)
In addition to the weeHouse® and lightHouse series of homes, Alchemy also offers a panelized series of barn-modern style homes, the barnHouse series. The Small and Large standard models offer open, lofted living space with up to three bedrooms, two bathrooms, and a loft or second level. The barnHouse homes are assembled from 12″ high-efficiency SIPs (structural insulated panels) and designed to be economical to purchase, and live in, with total project costs estimated around $300 per square foot.
Alchemy coordinates all Alchemy projects alongside the homeowners. Depending on the location and series of the home purchased (weeHome, lightHome, or barnHome), the building process may involve a variety of prefabrication, modular or panelized techniques. Alchemy works with several prefab build factories in Utah, California, and Washington.
Alchemy Homes Feature:
Alchemy Brochure
ADU Base Price ($188 - 277+/sf) Includes:

Framing, Sheathing, Insulation, Siding, Roofing, Exterior Trim, Interior Trim, Windows, Doors, Flooring, Cabinets, Counters, Drywall/Paneling/Wall covering
Full Kitchen (cooktop, oven, refrigerator, dishwasher)
Washer and Dryer
Complete Electrical (rough-in, switches, receptacles, lights)
Complete Plumbing (rough-in, fixtures, faucets, toilets, sinks)
HVAC (heating)
ADU Total Price ($300 - 600/sf) Includes:

Design and Architectural Fees
Drawings/Shop Drawings
Site Work/Excavation/Foundation
Local Transportation (trucking, permits, escort)
Crane and Set
General Contractor (external finish/button-up, internal finish)
Utility Hook Up
Alchemy ADU Models
lightHouse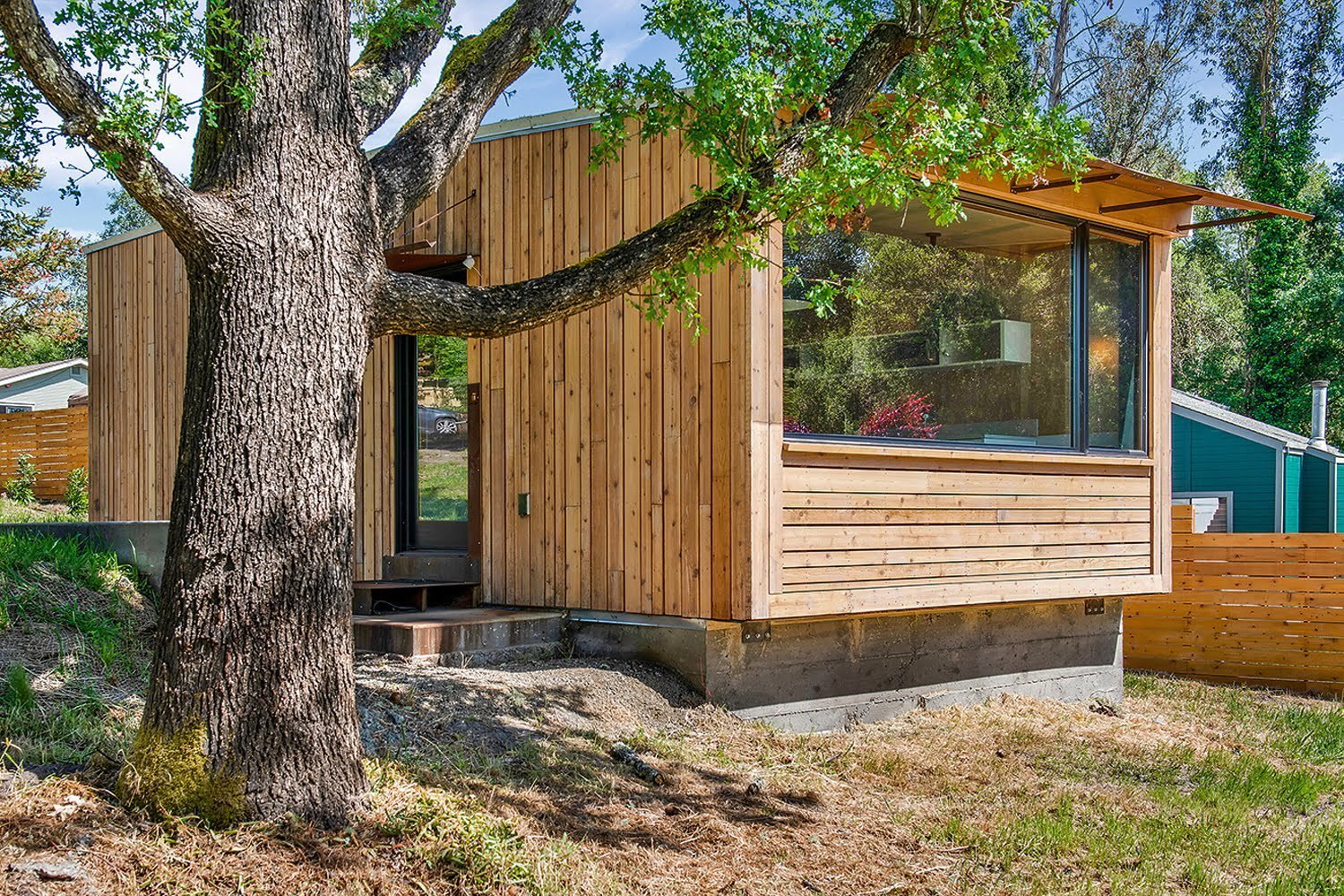 lightHouse ADU
Sq. Ft.:

310 - 600

(x)

Base Price:

($278 - 300/sq ft)

Total Price:

($411 - 600/sq ft)
Bedrooms:

studio

Bedrooms:

1 br

Bathrooms:

3/4 bath
Closets:

kitchenette (efficiency kitchen),
full kitchen,

Closets:

Laundry,
The lightHouse ADU from Alchemy offers 5 standard sizes (S, M, L, XL, 2X) and a variety of configurations within each size unit. From studio to one bedroom, these smaller, highly efficient homes are designed for accessory use as a backyard studio, office, apartment, rental unit or small primary or vacation home.
lightHouse designs offer a high-efficient, well-insulated building envelope, rainscreen moisture-management siding options, solid hardwood flooring, high-quality windows and doors, fully-tiled bathrooms and Energy Star high-efficiency appliances.
lightHouse builds in California, Arizona and Nevada are manufactured by PlantPrefab at their factory in Railto, CA.
lightHouse Brochure
weeHouse®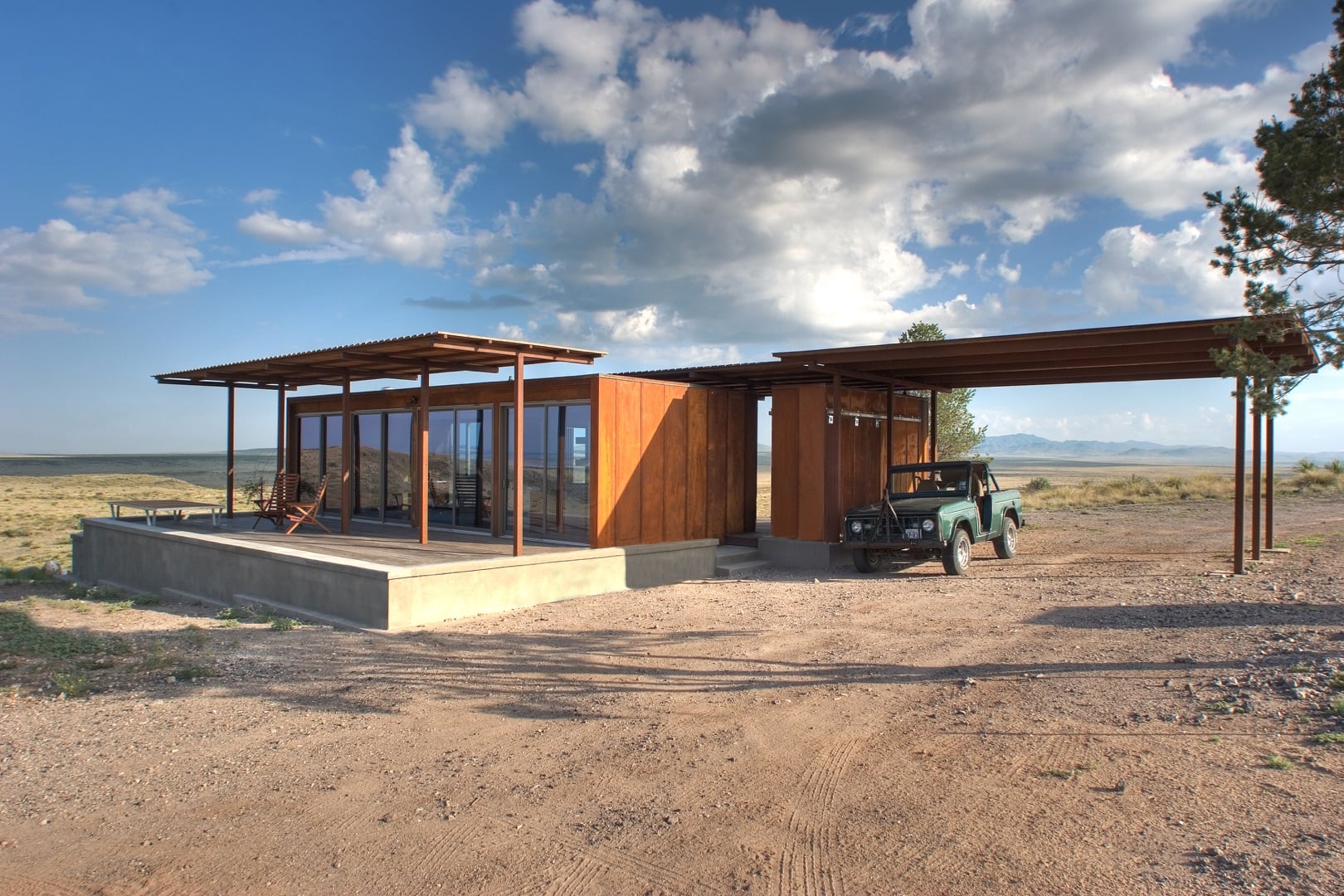 weeHouse® ADU
Sq. Ft.:

300 - 2,400

(x)

Base Price:

($311/sq ft)

Total Price:

($430/sq ft)
The Alchemy Architects weeHouse® is a family of homes built from the weeHouse® prefabricated building blocks as 1x, 2x, 3x, 4x or more modules for a wide variety of configurations. Designed to be customized, the weeHouse® offers unique, client-specified dwellings as primary homes, vacation properties, rental units, ADUs, backyard studios and offices or the building blocks for multi-unit developments.
weeHouse® Brochure